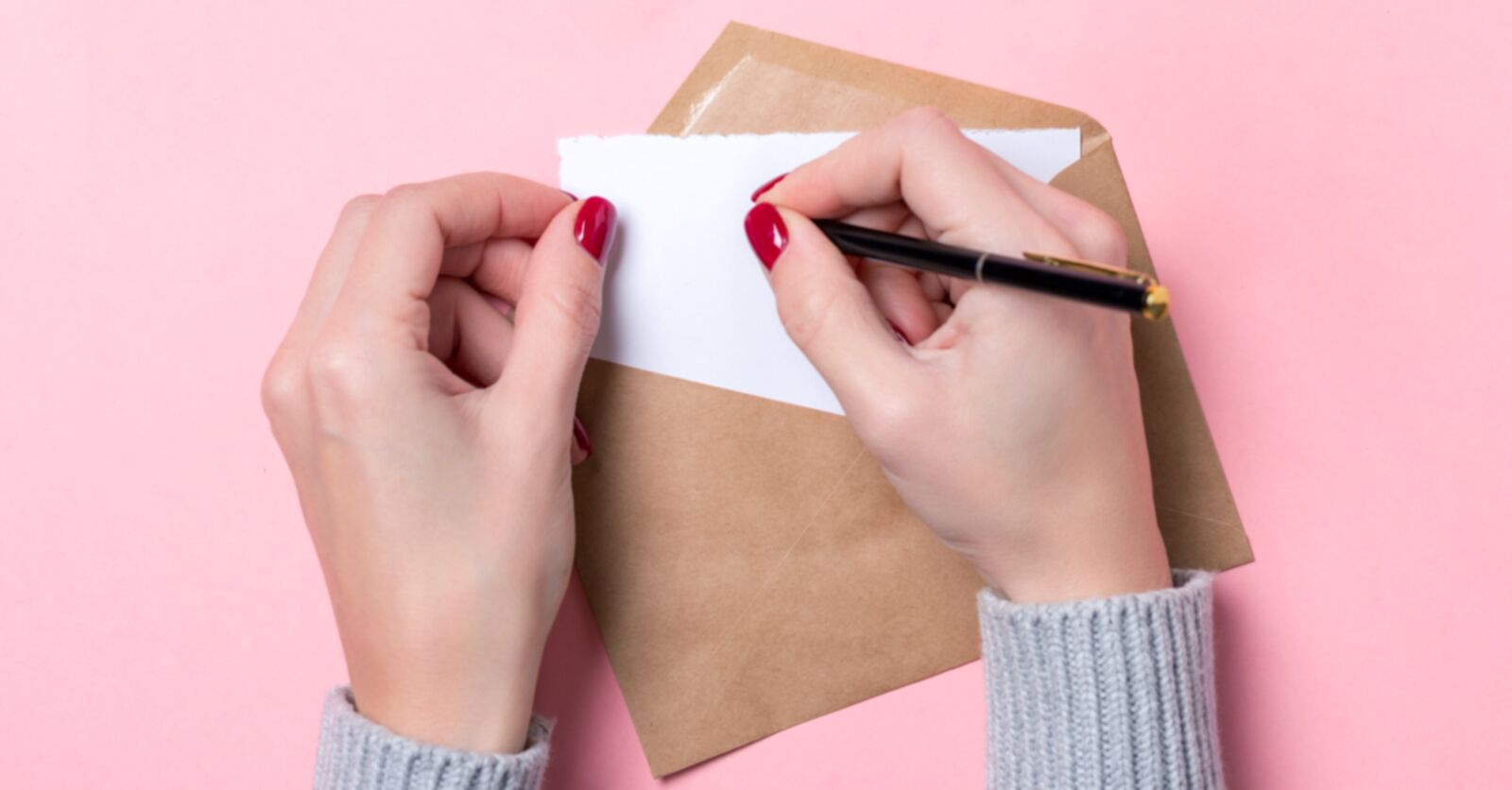 We've been there: You shop long and hard to find the perfect wedding card for the soon-to-be married couple and then you get home and have a pretty rough time figuring out what to write in it. The good news is, there are no hard-and-fast rules about what to write in a wedding card. As long as your wedding congratulations message is heartfelt and offers the couple a positive wish for their marriage, you're good to go.
Wedding Card Etiquette 101
It should almost go without saying that wedding cards are customary for anyone who wants to send wedding wishes to an engaged or newly married couple. If you're following traditional
wedding guest etiquette, you'll either want to bring the card to the wedding reception or mail it directly to the couple (usually between the time you receive the wedding invitation and a few weeks after the wedding).
Honestly though, you can send it whenever you want. You could even send a nice card if the wedding is small and you're not invited. Simply put: Wedding congratulations are welcome anytime by anyone!
As for the card itself,
wedding cards come in lots of different formats—from standard greeting cards you find at a cute stationery shop to homemade cards, small tags attached to gifts and even simple, digitally created wedding messages that are printed and shipped to the couple with their gift.
All of the above pass as a wedding card and are considered okay, so don't feel the need to have more than one. (Then again, if you bought a gift off the
couple's registry and want them to also have a pretty card from you, take one to the reception and drop it in a wedding card box or on a gift table!)
Is It Okay to Write the Term "Congratulations?"
In short, yes. That said, it used to be saying or writing "congratulations" to a newly married woman was once considered a faux pas because it was thought of as congratulating her on actually landing a man! (Yep, you read that right.)
Today though, that's considered an outdated rule and school of thought. Still, if the couple happens to be very traditional or come from a very traditional family, you might want to avoid the term altogether and just say "best wishes."
What to Write in a Wedding Card
The perfect wedding wish is sentimental, sweet and totally tailored to the couple. Is it for your favorite cousin and his new wife? Or your hilarious college roommate who finally settled down? Below are dozens of examples of wedding wishes quotes for inspiration. Use the quick links below to craft an amazing (genius!) wedding message:
Formal Wedding Wishes
Just because it's a formal wedding with floor-length dresses and tuxes doesn't mean you have to send a formal card with stuffy wording. (The card doesn't have to perfectly match the event.) Still, if you want to write a nice message that's timeless and romantic, a formal note is the way to go.
Examples:
"Wishing you a lifetime of love and happiness."
"Your wedding day will come and go, but may your love forever grow."
"Best wishes on this wonderful journey, as you build your new lives together."
"May the years ahead be filled with lasting joy."
"May the love you share today grow stronger as you grow old together."
"May your joining together bring you more joy than you can imagine."
"May today be the beginning of a long, happy life together."
"Thank you for letting us/me share in this joyful day. We/I wish you all the best as you embark on this wonderful union."
"Wishing you joy, love and happiness on your wedding day and as you begin your new life together."
"May the love and happiness you feel today shine through the years."
Casual Wedding Wishes
If you don't feel comfortable with formal wedding sayings, then don't do it. Be yourself. It's completely fine to write a more casual wedding message in the card, no matter the recipient. Put it this way: Short and sweet is always fine, as long as you're saying something nice or including a wish for the couple's future.
Examples:
"Best wishes!"
"Congratulations!"
"Congratulations on your wedding!"
"We're/I'm so happy for you!"
"Wishing you lots of love and happiness."
"We/I love you. Congrats!"
"Lots of love today and beyond."
"Here's a little something to start your life together." (If you're including a gift.)
"Hugs and kisses."
"Wishing you a long and happy marriage."
"Here's to a long and happy marriage!"
"Wishing you the best today and always."
"So happy to celebrate this day with you both!"
"Best wishes for a fun-filled future together."
Have more ideas? Do include them in the comments section.